1. If this is your first time signing into our website, your online account will need to be registered. You can register your account here: How to Register your Online Account .
Once your online account has been registered, you're ready to log in.
2. On the home page of the website, click the icon in the top-right corner of the page between the search icon and the location selection menu.

3. From here, you can log in using the email address associated with your account and the password you created when you registered your online account.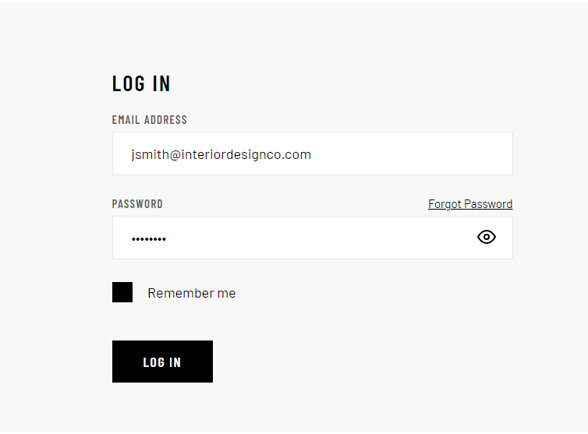 4. If you've been able to log in previously, you can use the "Forgot Password" link to reset your password.
If you still need assistance, please feel free to reach out to us via the "Contact Us" form.