Please see the video and walkthrough tutorial below.
1. If you've opened a Trade account with us, but you've never logged in before, click the icon in the top-right corner between the search icon and the location selection menu.

2. Clicking this icon will take you to our sign-in screen. To register your account, click the "Create Account" button.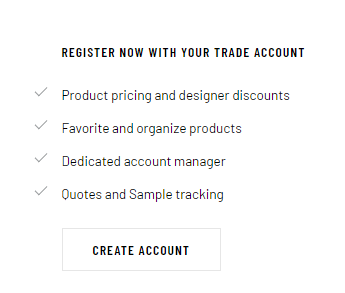 3. From here, simply enter the email address associated with your Trade account. Your account number is an optional entry. Then click "Connect Your Account".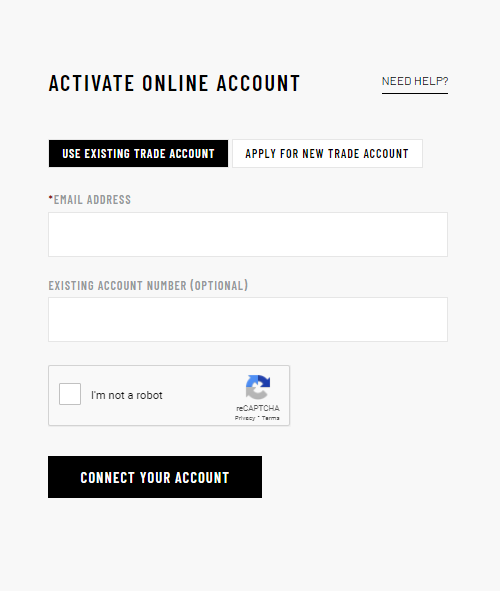 4. If your information is in our system, you will receive a confirmation message. From there, you will receive a link in your email inbox to validate your online account and create a password.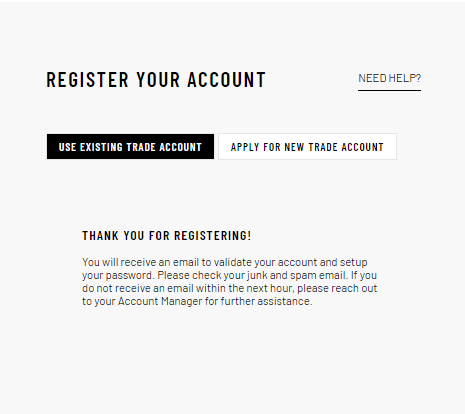 5. Once you've validated your account, you'll be able to log in normally every time you visit the site. If you still need assistance, please feel free to reach out to us via the "Contact Us" form.