1. When you're logged in and browsing the site, to see your sample orders click the dropdown menu next to "My Account", and then click "Account Details". Here you can see all of the information about your account, such as company information, quotes, and orders.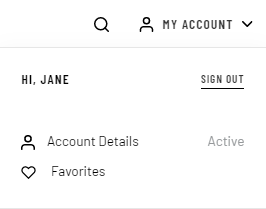 2. Click "Quotes & Orders" on the far-left side of the screen to view sample orders, quotes and quote drafts, and product orders.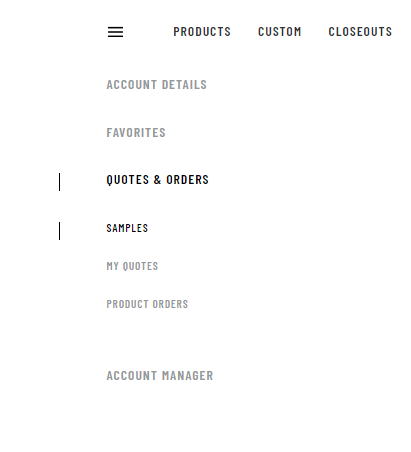 3. Click "Samples" to view your recent sample orders. Once your request has been submitted, you should also receive an email confirmation of your sample order.

If you still need assistance, please feel free to reach out to us via the "Contact Us" form.