Please see the video and walkthrough tutorial below.
1. When you're logged in and browsing the website and come across a product you'd like a sample of, click on the image to pull up the product detail page.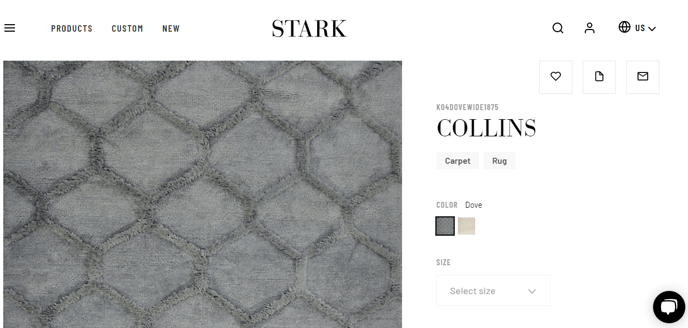 2. Click the "Request Sample" button in the lower right-hand corner of the page next to the "Get a Quote" button.

3. If there are multiple colors you may select all or just the ones you're most interested in.
4. After you've chosen your colors, click "Add to Sample Box".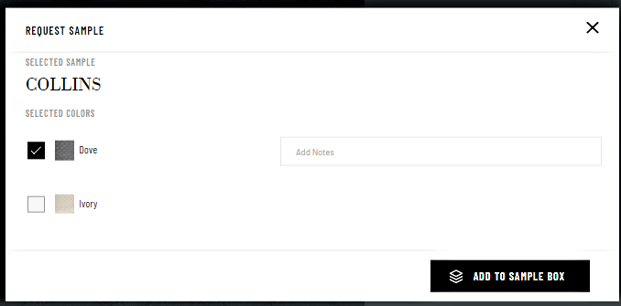 5. Click the icon in the top right-hand corner of your screen, next to "My Account" to access a preview of your sample box.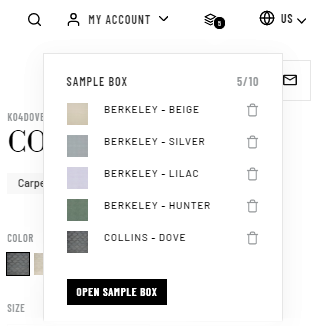 6. Click "Open Sample Box" to view your samples.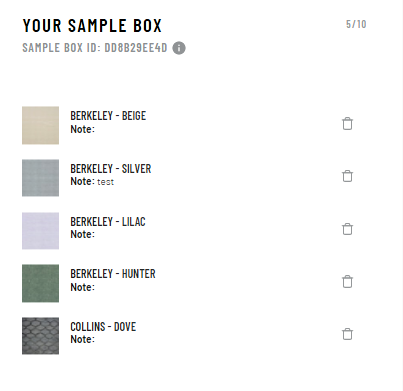 7. Once you have chosen all of your samples, you can confirm your address and click "Send Sample Request" to submit your request.